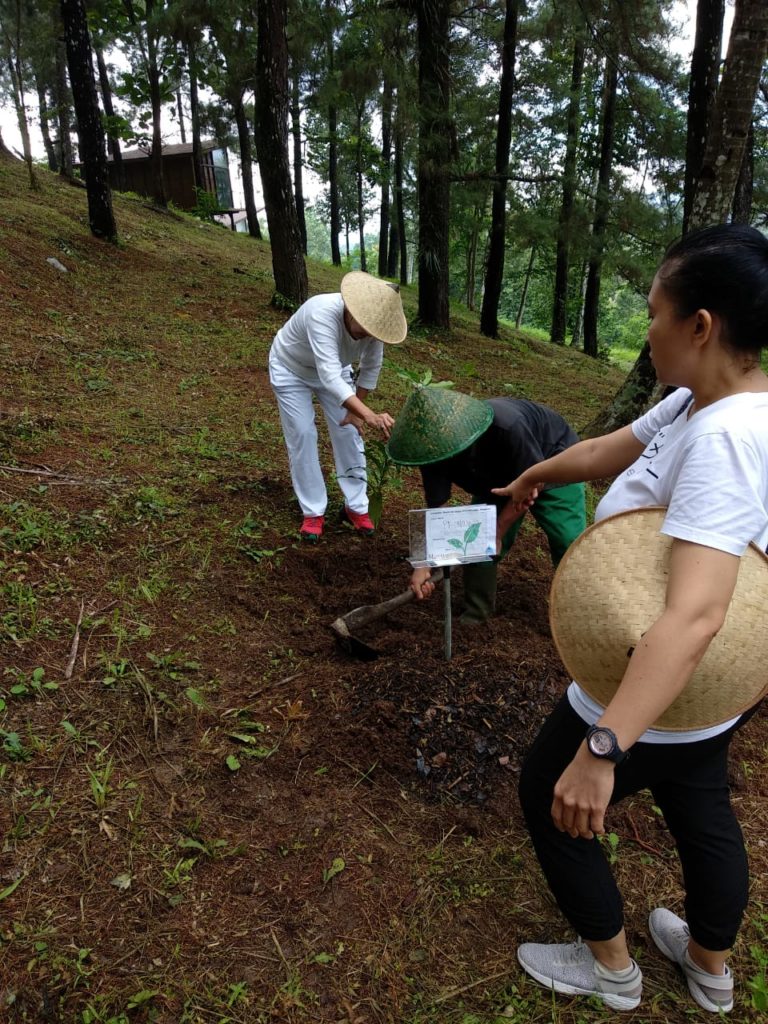 Dagi Eco-Friendly Tree's Planting
Borobudur Temple is a UNESCO World Heritage. To make Borobudur Temple has a good environment, one thing that we could do is balancing between the ecosystem and make the Borobudur Temple environment greener. Tree's and green plantation need planted more here.
Dagi Hill is the highest place, which is then personified as a place of overall observation of the Borobudur temple area. It is said that this is where supervision of the construction of the Borobudur temple is carried out. Like a lighthouse, a vast ocean observation area from buildings that are specifically made with a certain height. Dagi Hill is the only hill in the Borobudur temple complex. On a hill with a height of 275 m. Dagi Hill is located right in the northwest of Borobudur temple. The view of Borobudur Temple looks so charming from Bukit Dagi. This is one of the biggest magnets owned by Bukit Dagi, where guests can enjoy the beauty of Borobudur temple exclusively.
Dagi Abhinaya Cottage as a part of Borobudur Temple has an urgency to keep Borobudur Temple's surround ecosystem still in good balance for sustainability in the future. As our concern of keeping the environment good, Dagi Abhinaya invites all of the guests that stay in our Cottage to contribute to this program, by planting a tree. This one tree will contribute Oxygen supplies environment of Borobudur Temple.
And believe that planting a tree is a lifelong investment for the environment, water, and the future. We invite You to contribute our program by planting a tree with us. You will receive a tree that will be Yours. We also put your name on a board as a reminder of whom this tree planted by. So, next time if You visit Dagi Abhinaya You would see Your tree still stand, growing and merges with Dagi environment. After enjoying Your breakfast in Manohara Restaurant we will pick You up heading to Dagi Hill and start planting a tree. Go green! Go Fresh! Be Involved!