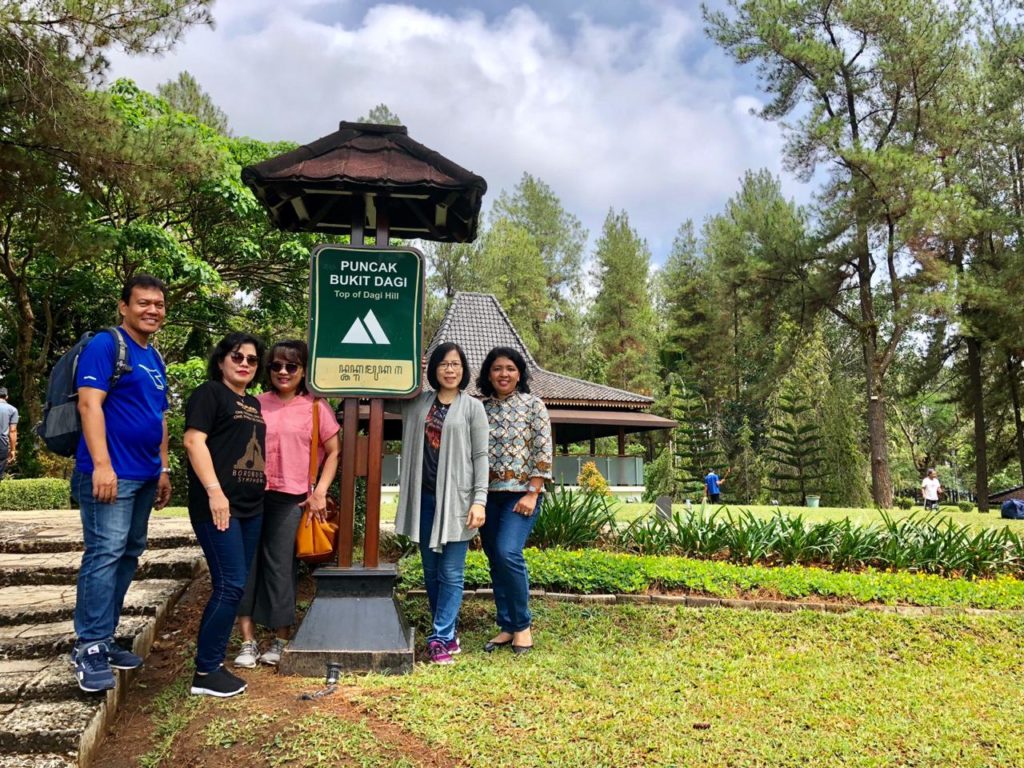 ELKP Deputy Assistant of the BUMN Ministry Visits Dagi Abhinaya
Borobudur, 7 November 2018.
Assistant Deputy of Logistics, Regional and Tourism Energy Business I, Ms. Hendrika Nora Sinaga visited Dagi Abhinaya after watching the concert of Mariah Carey Borobudur Symphony in the Lumbini field of Borobudur Temple Tourism Park complex. Nora and several coworkers stayed in the Dagi Abhinaya cottage room. The next morning, Nora and the group enjoyed the Exclusive Breakfast Dagi Abhinaya dish in the main pavilion.
In an interview, Nora said she was very happy to have the opportunity to stay at Dagi Abhinaya. "The atmosphere of nature on Bukit Dagi is so strong. The atmosphere is so calm and comfortable. There are so many green trees that the air is still very cool and natural," said Nora.
Nora also added that the main magnet of this place is the view of Borobudur Temple which can be seen clearly and so close from Bukit Dagi.