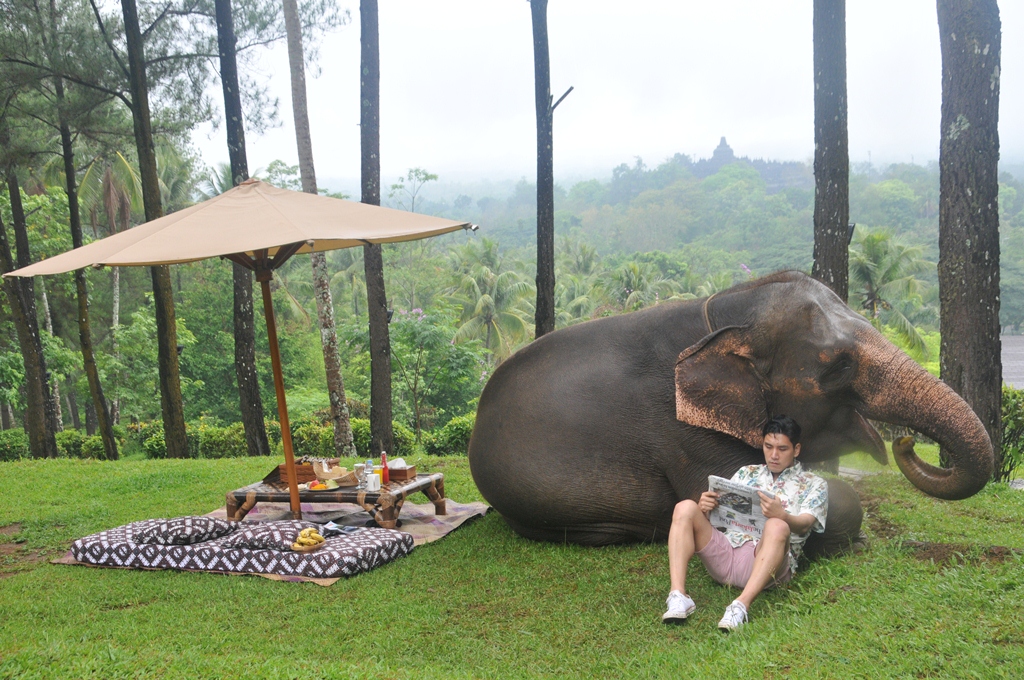 Keith Johnson Enjoy Exclusive Breakfast Dagi Abhinaya
Borobudur, November 22, 2018.
Keith Johnson, this American citizen enjoys the Exclusive Breakfast on Bukit Dagi. Previously, at 4:30 a.m., Keith enjoyed Sunrise Borobudur Temple accompanied by a guide.
The Breakfast Concept Keith chose was Picnic Breakfast, using the main venue as a Breakfast location. After enjoying breakfast, Keith conducted several photo sessions with Gajah. This is certainly a unique and interesting experience for Keith. Keith even uploaded several important moments at Dagi Abhinaya through his social media.