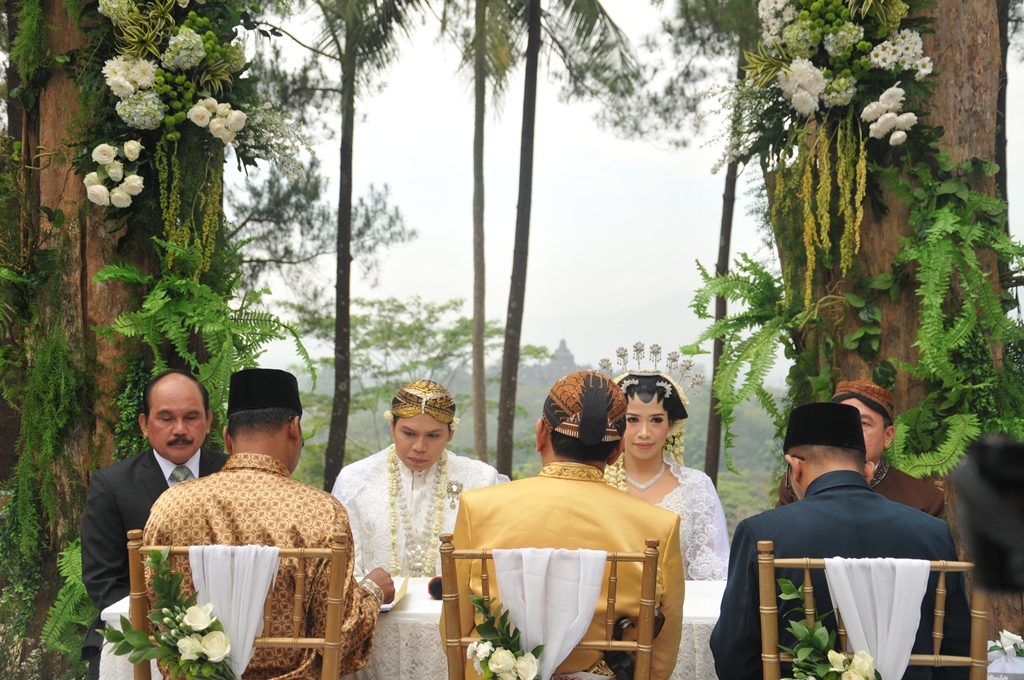 Niema & Dimas Holds Marriage Contracts at Dagi Abhinaya
Borobudur, August 4, 2018.
The happy couple Niema and Dimas held a procession of the Akad Nikah on Bukit Dagi. Using the main venue which is set in the background of the Borobudur Temple, the procession of the Marriage Covenant was attended by family and close relatives of the two brides. The procession of the Marriage Covenant took place so solemnly, and the event went smoothly.
After Akad Nikah, the couple Niema & Dimas and their family and relatives held a photo session together with the background of Borobudur Temple. Wedding Decoration with wood and natural shades makes the Dagi Abhinaya venue even more beautiful.